The perfect synergy in the water-jetting sector: URACA acquires DYNAJET
News
On 24 September 2018, URACA GmbH & Co. KG became the new owner of DYNAJET GmbH. The acquisition is a win-win situation for both companies: together, they will set new quality standards and offer a product portfolio of mobile water-jetting systems from 150 bar (2,175 PSI) right through to high-end systems in the ultrahigh-pressure area.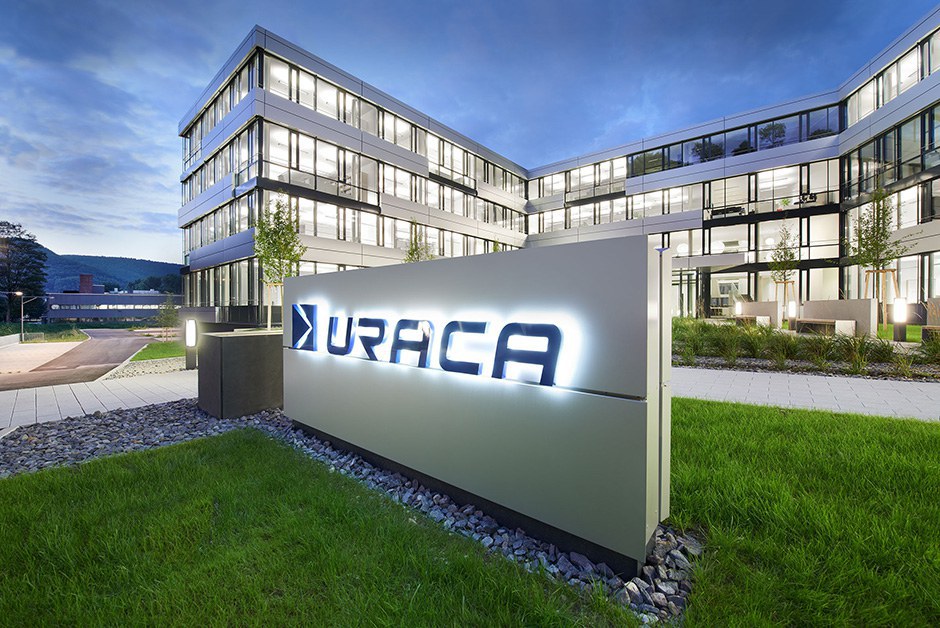 Both URACA and DYNAJET are from Baden-Wuerttemberg, the German home of invention, and have already been working together for a long time. So, it goes without saying that DYNAJET uses URACA's superior-quality high-pressure pumps in its water jetting systems. Gunter Stöhr, Managing Director of URACA, is confident:
"With DYNAJET, we're acquiring a high-quality developer and manufacturer of water jetting systems in the professional segment, and thus strategically and consistently expanding our current product and solution portfolio."
Under URACA, DYNAJET will remain an independent brand. DYNAJET employees will also continue to develop and produce the company's tried-and-tested high-pressure cleaners at its headquarters in Nuertingen. Customers will profit from the combined solution expertise of the two companies.
Andreas Fellmann, CEO of DYNAJET, is extremely pleased:
"Through URACA, DYNAJET is being given enormous potential for development and innovation. This will allow us to offer our customers a greater range of products and new applications."
URACA GmbH & Co. KG
URACA is a traditional industrial company, founded in Bad Urach, Germany as far back as 1893. URACA pumps are deployed in virtually all areas of industry, but particularly in the chemical and petrochemical segments, as well as heavy industry. The main focus of URACA's activities is on design and manufacture of high-pressure plunger pumps and pump units for operating pressures of up to 3,000 bar (43,500 PSI) and drive capacities of up to 1,500 kW (2,040 HP), and of complex high-pressure cleaning systems.
For more information, visit:
www.uraca.com
Date: