Right in time for season start: the new DUV 500 weedkiller
News
With its latest DUV 500 weedkiller generation, DYNAJET offers local authorities a particularly efficient and economical solution.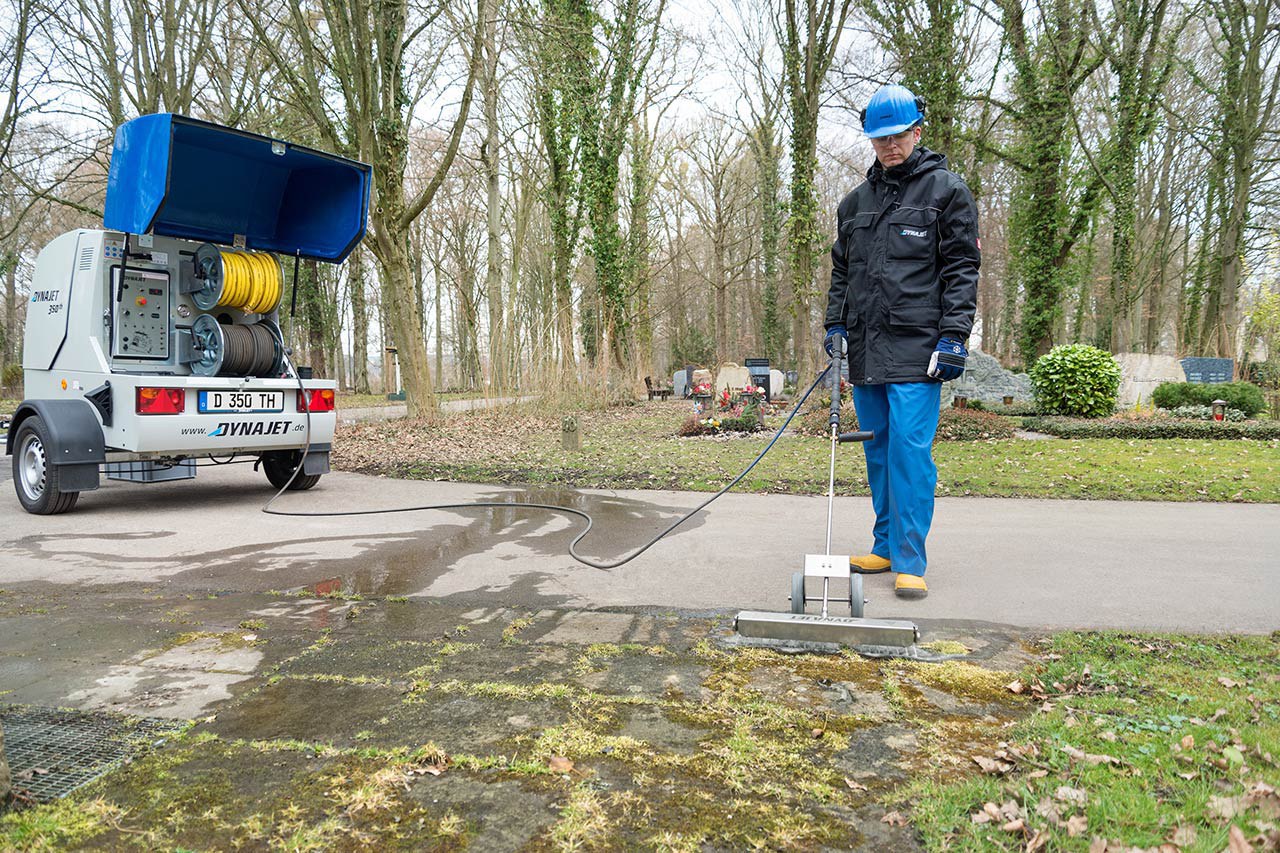 Whether for agriculture or local authorities: weeds are an ongoing issue. Once these take root, they often spread like wildfire, causing potential damage to roads, pavements, squares and structures.
The DYNAJET DUV 500 weedkiller frees roads, pavements and gravel beds from all weed growth safely and reliably in a very short time. It operates completely without herbicides, using only water heated up to 95 °C.
The DYNAJET DUV 500 weedkiller is ready for operation straight away and can be connected to any DYNAJET hot-water trailer, regardless of working pressure. In addition, the modular design of the lance guarantees maximum flexibility and ergonomics of use. The DUV 500 offers a detachable and height-adjustable chassis for optimum access to all areas. What is more, the width of the chassis can be varied by hand to increase stability or manoeuvrability as required.
The enlarged nozzle bar, measuring 500 mm, enables efficient and rapid treatment of large areas. It also has water outlets at both sides, which can be opened so that weed growth in corners and next to buildings can be targeted without problem. These openings also make the nozzle bar easy and quick to clean. The robust stainless steel hood serves both as a splash guard and a temperature stabiliser, and can be removed if required.
When it comes to eco-friendliness and efficiency, the DYNAJET DUV 500 weedkiller, in combination with a DYNAJET hot-water device, ranks among the best in its class and, with respect to the strict EU regulations that prohibit the use of herbicides and pesticides to destroy weeds in public places, is a cost- and resource-saving alternative.
Further Information:

Date: