Fossil-free with the DYNAJET Blue Performance high pressure cleaner 500th and 350th
News
You can operate our cold and hot water high-pressure cleaner DYNAJET 500th and 350th with HVO100. The reliable Hatz motor is approved for HVO100.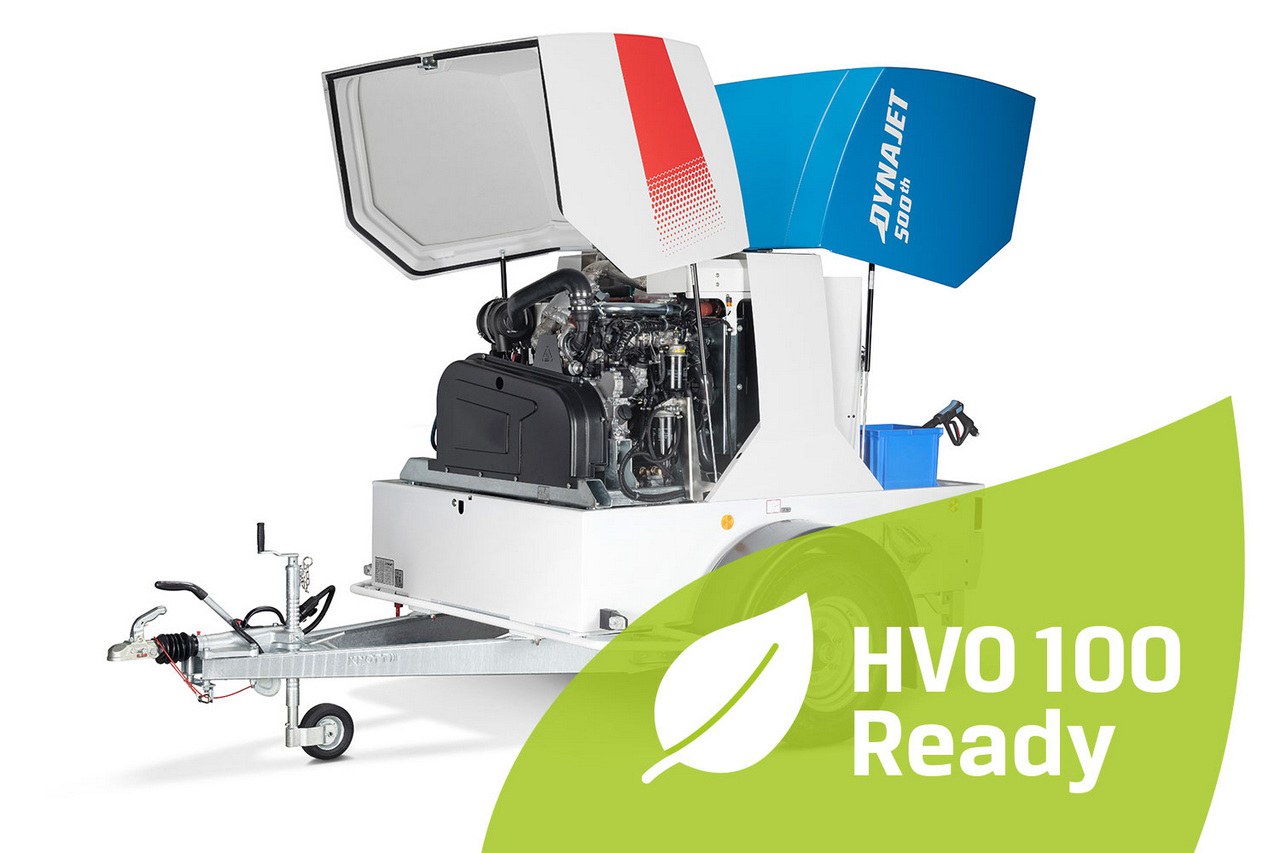 HVO100 is produced from renewable and renewable raw materials and thus conserves fossil oil reserves. In addition, the CO2 reduction compared to diesel is almost 90 %. It burns cleaner than diesel. HVO diesel is an innovative, synthetic and high-purity substitute fuel according to EN 15940, which is produced from hydrogenated vegetable raw materials, such as food waste.
Consumption with HVO100 is almost identical to the values for diesel. HVO is comparable to diesel, also in terms of safety. Operate the new DYNAJET 500th Blue Performance high-pressure cleaner with HVO100 and protect the environment.
We look forward to showing you the new DYNAJET 500th Blue Performance. Make an appointment today.
Date: