DYNAJET down under: new DYNAJET partner in Australia
News
With Longwall Hydraulics, DYNAJET has acquired an ideal partner on the Australian continent.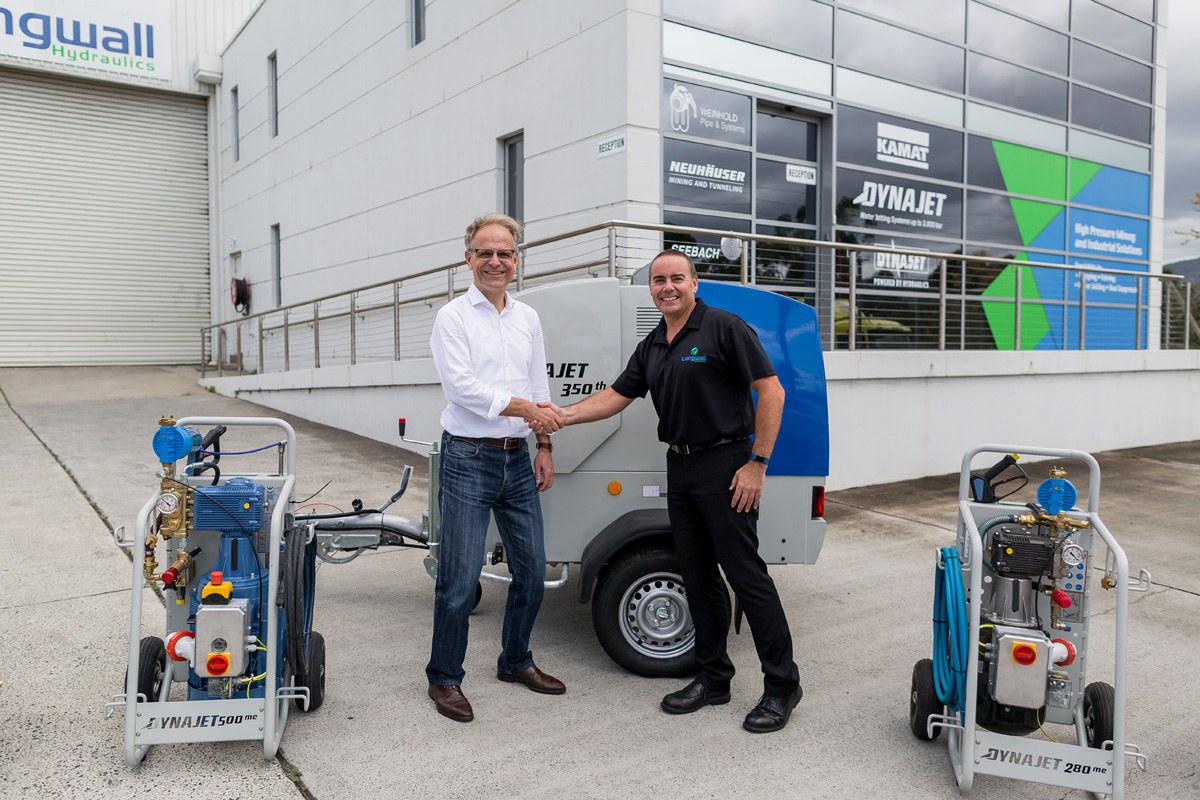 A specialist for hydraulic pumps and systems, Longwall Hydraulics is the perfect DYNAJET partner in Australia. Longwall Hydraulics was established in 1992, offering a repair service for hydraulic installations in underground mining. Since then, the company has repaired more than 150,000 hydraulic valves.
Longwall Hydraulics has facilities in the industrial areas of New South Wales and Queensland. Its head office is located in Unanderra, near Sydney. As a partner of the mining industry, the company already represents a number of German manufacturers, such as KAMAT, SEEBACH and NEUHÄUSER Mining and Tunnel Engineering.
From now on, Longwall Hydraulics will be offering sales and service of DYNAJET water-jetting systems and accessories throughout Australia. DYNAJET's powerful and low-maintenance water-jetting systems are perfect for the difficult demands of Australia's mining and manufacturing industries. DYNAJET is also ideal for numerous high-pressure applications in municipal cleaning and the construction and renovation industry.
Further information
Date: